Alkaderma® Baby
moisturizing cream with natural ingredients ideal for daily diaper change
Alkaderma® Baby is enriched with precious ingredients from the nature's workshop and the beneficial effect of Alkanna tinctoria extract, spreads easily by creating a protective umbrella without harming your baby's sensitive skin.
Alkaderma® Baby treats, moisturizes, protects and refreshes your baby's delicate skin.
Soft, protective daily care cream for diaper change.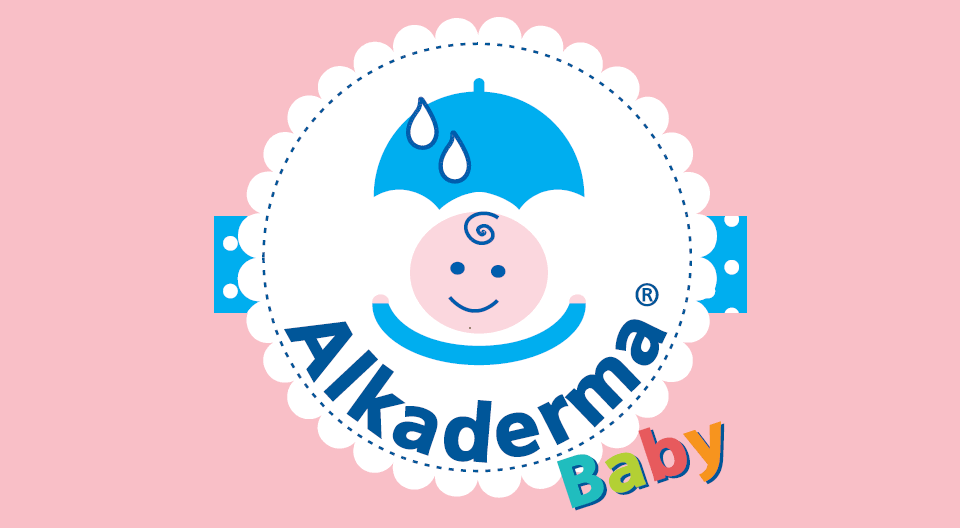 Use
Alkaderma® Baby is a soft protective daily care cream for diaper change. Enriched with valuable ingredients from nature's workshop, it is easily applied, creating a "protective umbrella''. Alkaderma® Baby contains Alkanna Tinctoria oily extract which has antiseptic and regenerative properties, helping to protect and restore skin health from various irritations such as irritating secretions, redness, dry skin, flushing, burning, inflammation. Alkaderma® Baby treats, moisturizes, protects and refreshes baby's delicate skin.
Active ingredients and their properties
The active ingredients of Alkaderma® Baby (Alkanna Tintoria oily extract, chamomile oil, almond oil, fish oil, panthenol, zinc oxide, aloe vera, olive oil) moisturize, nourish, offer rich hydration and protect baby's delicate skin.
Alkanna tinctoria oil extract: rich in alkannin and shikonin, substances highly beneficial for the rapid restoration of normal skin function. It offers rich hydration, nourishes in depth the sensitive skin. It has inhibitory effect on the appearance of annoying irritations like irritating secretions, redness, dry skin, diaper rash, rash, and redness. It regenerates and gives freshness and softness to damaged skin.
Chamomile oil: rich in alpha-bisabolol, promotes tissue regeneration and is ideal for damaged skin. The active ingredients of chamomile oil prevent inflammatory chemicals in the body to be expressed, reducing skin inflammation. Chamomile oil cares sensitive and dry skin, eliminates "itching", local irritation and relieves the baby's skin.
Fish oil: Contains vitamins (A and D) and fatty acids that improve skin health.
Almond oil: it has soothing, inflammatory properties and valuable nutrients, such as vitamins A, B1, B2. B6 and E, Almond oil nourishes and soothes damaged skin.
Beeswax: with anti-inflammatory, antiseptic, healing and moisturizing properties Beeswax is ideal for very dry and sensitive skin. It creates a film on the skin, which protects it against external infectious agents, maintaining its natural moisture and at the same time allowing the skin to breathe.
Panthenol: rich in moisturizing, regenerating and soothing properties Panthenol relieves the skin from symptoms of itching, dryness or sunburn.
Zinc Oxide: It's antiseptic and waterproofing properties, reduce irritation, prevent the development of skin bacteria and fungi, while protecting baby's sensitive skin.
Aloe Vera: Is a source of vitamins, mainly B, C, E and β-carotene. It contains minerals and trace elements (magnesium, manganese, zinc, calcium, iron and selenium). It enhances the growth of new cells, improves tissue function and heals wounds. It is widely used in various skin irritations, such as burns, itching, eczema and fungal infections, scars insect, bites.
Olive oil: is a source of life, health and balance. It has natural antioxidant properties, enriches and preserves skins health. Rich in linoleic acid, vitamin E, sodium and potassium, protects the skin from various skin irritations.
Method and frequency of application
Apply to clean and dry skin after each diaper change.
Packaging
Plastic tube 100ml | Dermatologically tested cream